Video demo on Youtube (New): https://youtu.be/QT5_JJNS2QE
Besides logging the duration, you should also log some other information for some activities. For instance, you track working time through a "Project management" task. But you are working for several clients simultaneously, and you would like to know how much time you spend on each client individually. In this case, you can use a Drop-down tag, Clients, to define clients as alternatives. So every time you log a task entry, you also mark one client. Then, on the Report page, you can later retrieve statistics of working hours aggregated by clients.
To create a Drop-down tag: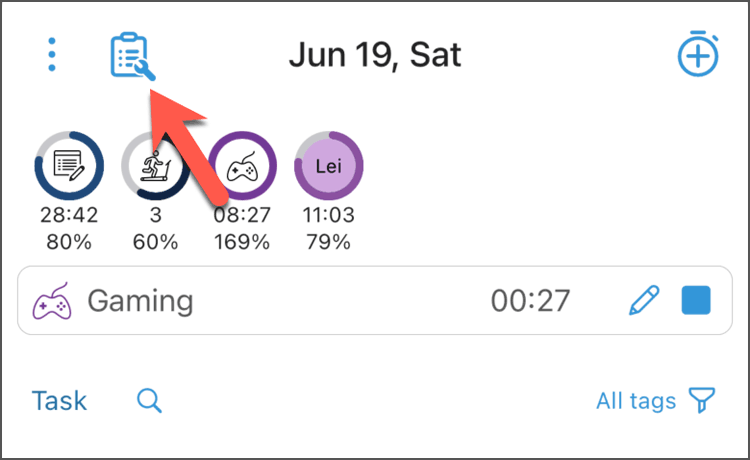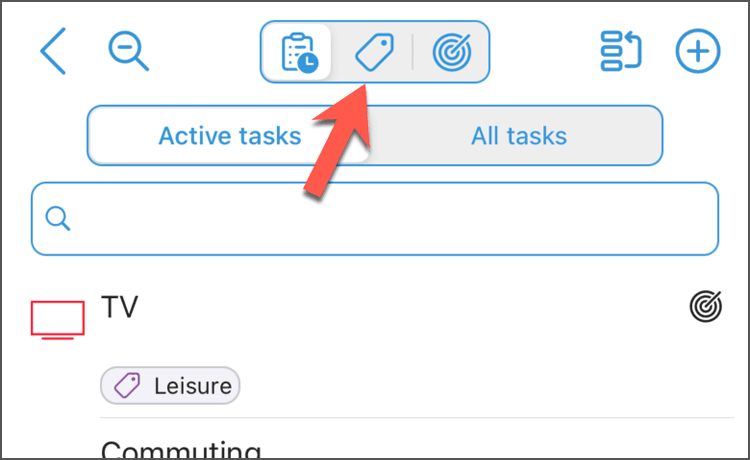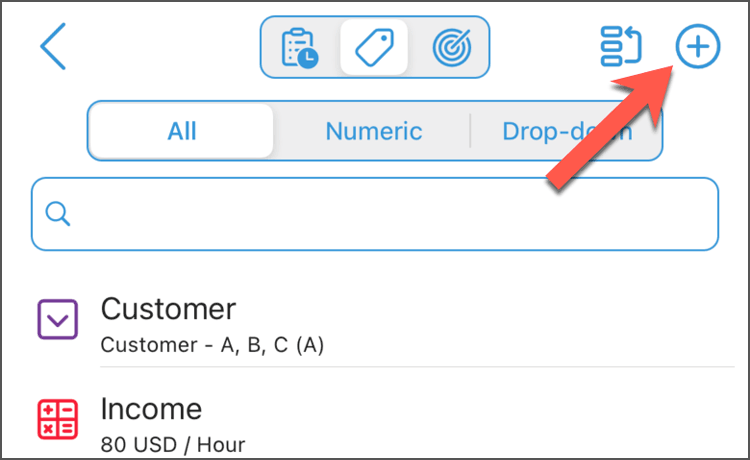 You can input "Company" in "Additional Text" and enter all clients you work on in the Options box, separated by enter. At last, you choose a default client.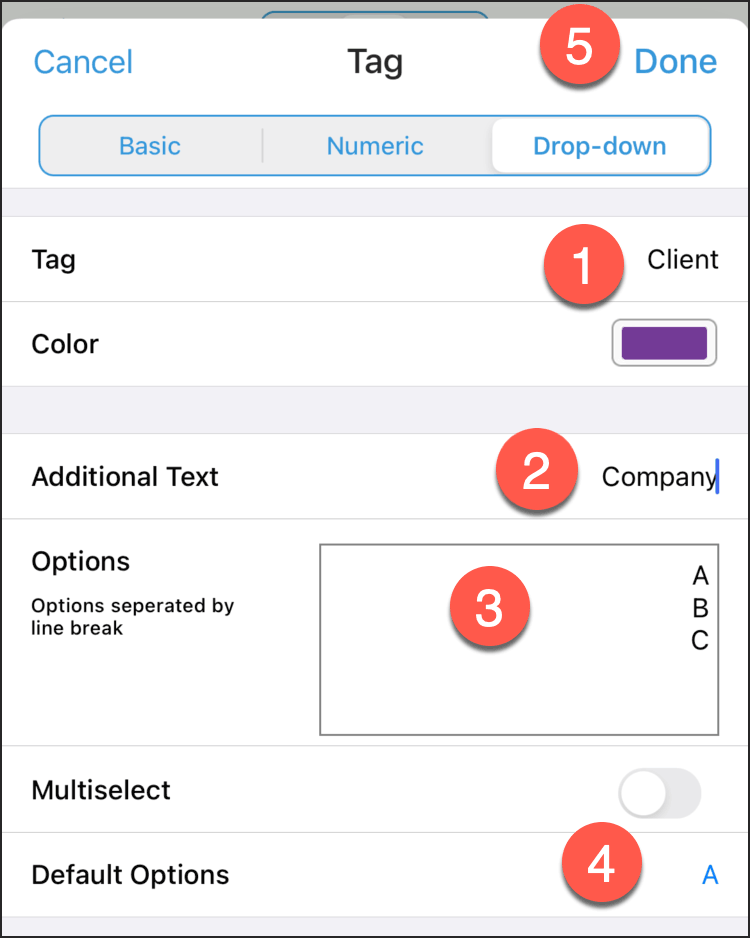 Now you can assign this tag to task Project Management.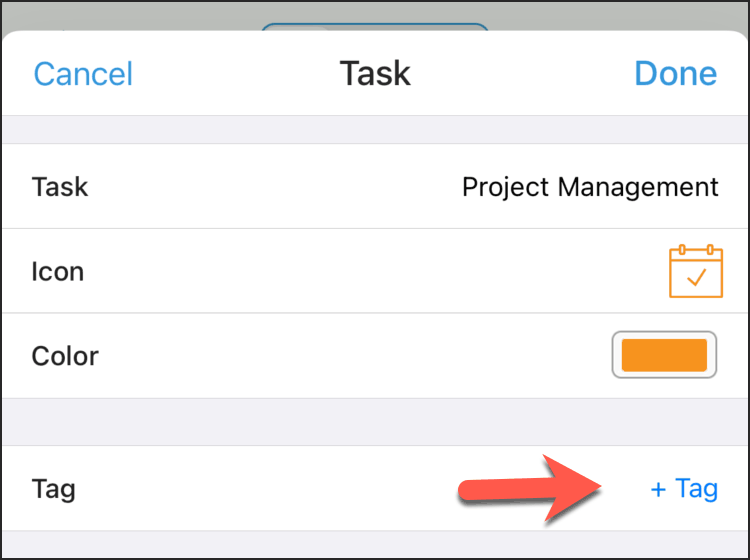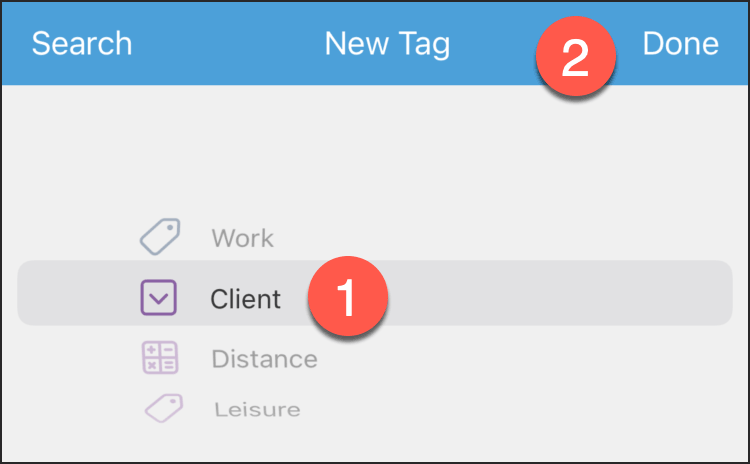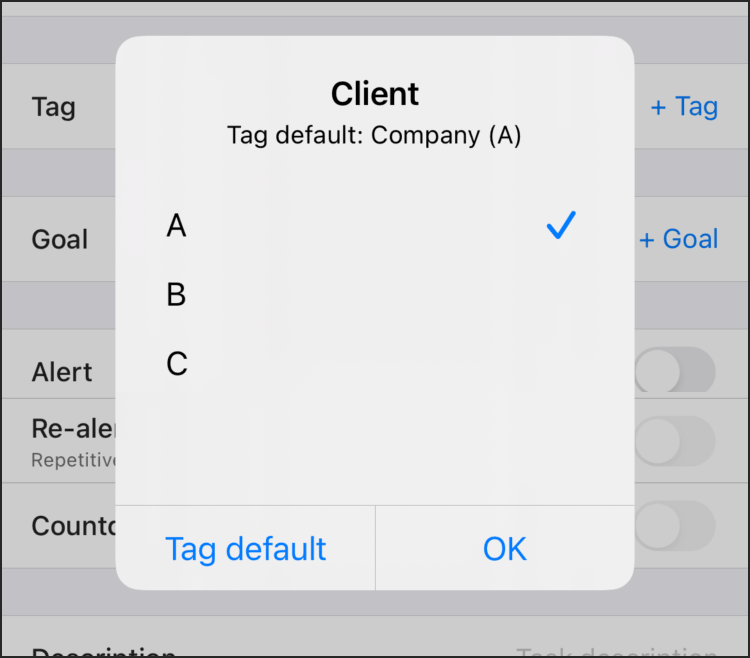 When you log the task "Project management," the task entry will look like the below, with the default client stored alongside duration. You can then alter the client to record the specific client you are working for.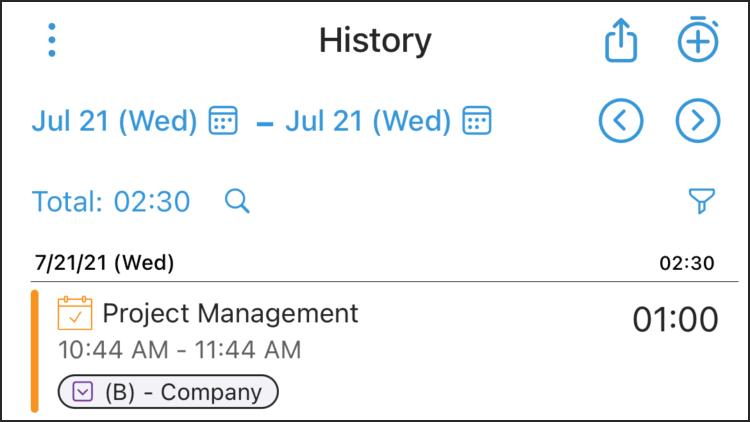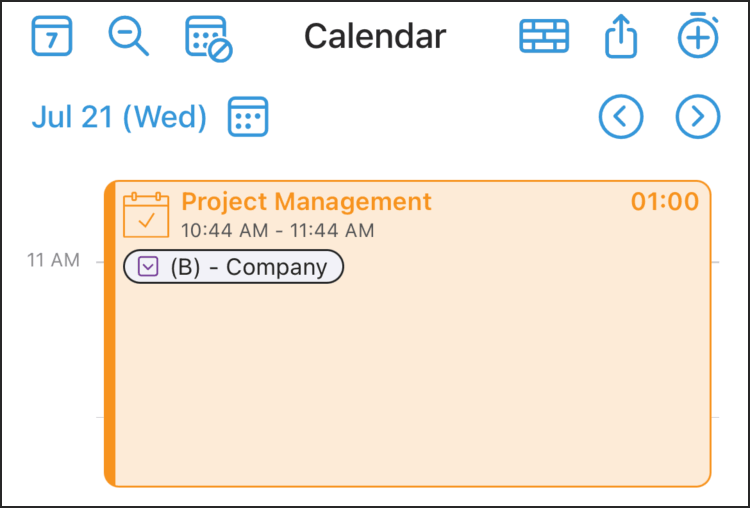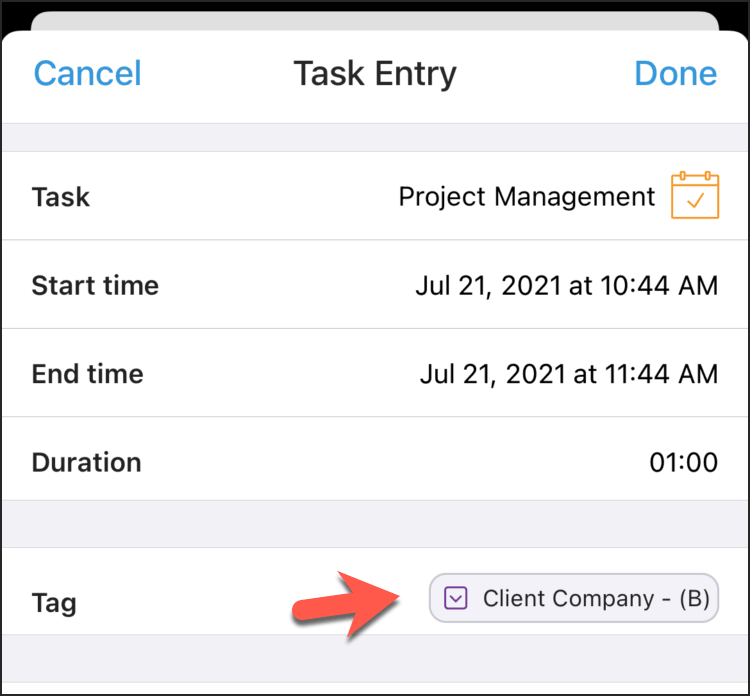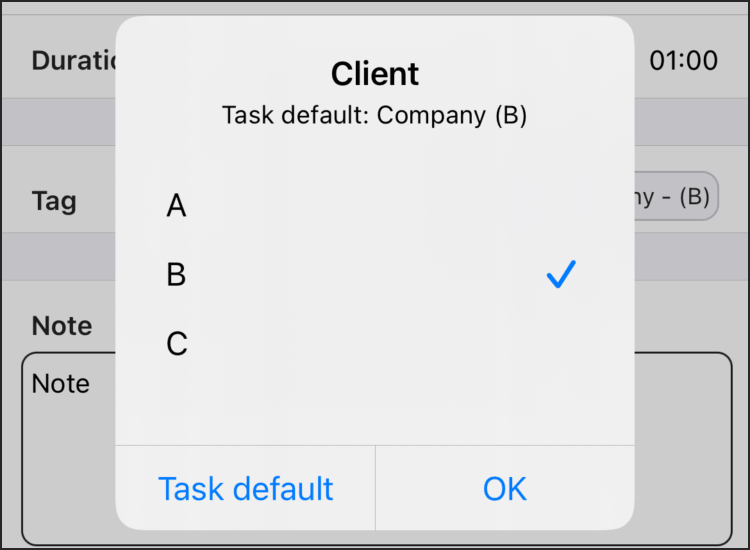 Later on, you can pull up the working hours of each client in statistics.