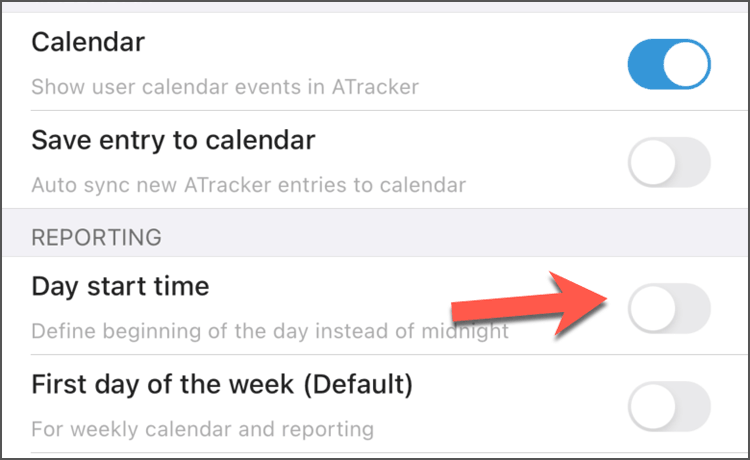 This function is quite helpful if the user tracks time after midnight frequently or for the user has a work shift.
It affects duration calculation on the "Today" and "Report" tabs. ATracker will always show data in 24 hours on the "Calendar" and "History" tabs.
For example, if the user sleeps typically at 2 AM daily, he can set the start time to 3 or 4 AM. Doing so will calculate the duration before 3 / 4 AM as the day before.