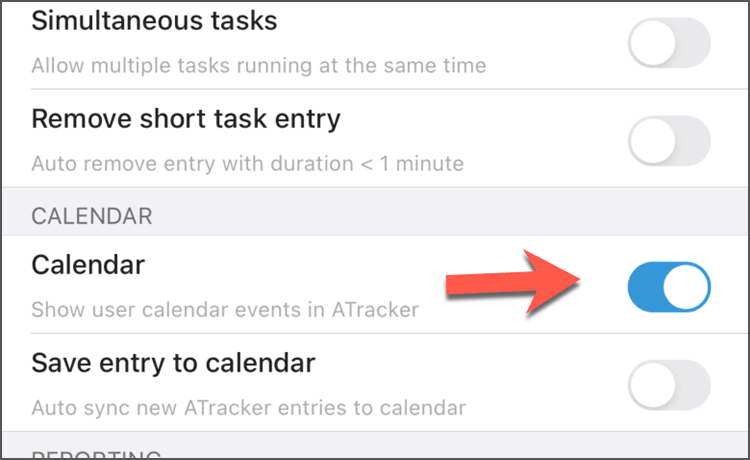 ATracker can read user calendar and show it in "Calendar" and "History" tab.
When user enables this setting the first time, device will ask for permission to access calendar.
ATracker will let user pick which calendar / calendars user want ATracker to display in "Calendar" and "History" tab.
In some case, after iOS update or device restoration, user might need to disable the calendar read and enable it again to reauthorise the access the calendar.
For iOS user, please also check iOS->settings->privilege on whether ATracker are authorised on accessing calendar. By default, it is allowed after user grant the permission.