Due to the small screen size of the iPhone, we have some additional features to help the user use AJournal.
The Day/Week/Month/Year/Project navigation is moved to the top left of the screen, as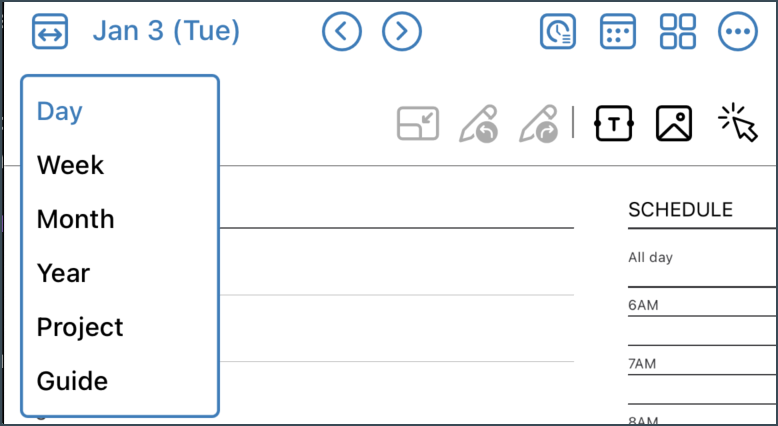 At the bottom of the screen, we added a toolbar, as

1. User can use the thumbnail menu to zoom into different parts of the planner.
2. The indicator shows the currently displayed area for the page.
3. User can tap this button to toggle between handwriting and panning.
- In panning mode, the user can use one finger to pan the displayed area, swipe to change the page, and use two fingers to zoom in/out.
- In handwriting mode, the user can use one finger to draw on the screen, use two fingers to swipe to the page, and zoom in/out.
We have just released the AJournal for iPhone. If there are any issues or suggestions, please email support@AJournal.pro. We will keep improving AJournal. Thanks!