If a user has changed to a new device with a different screen size or has multiple iPads, the user can rebuild the system templates with the screen size of the current iPad.
To rebuild system templates, please tap this button.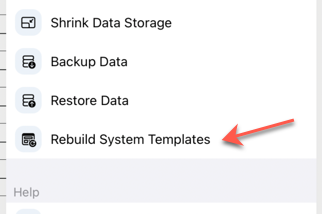 AJournal will show this form.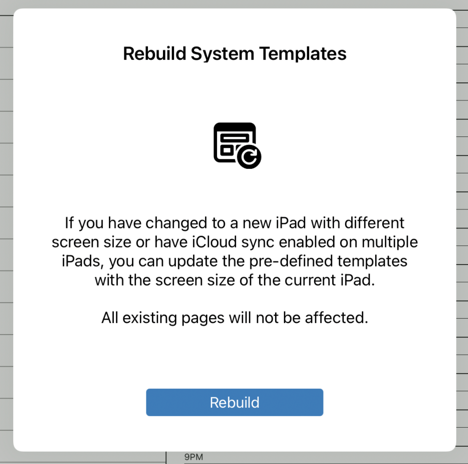 After rebuilding system templates, it will create an update of the system template in AJournal.All existing pages will not be affected unless the user manually reassigns the template for those pages.