Please follow these steps for data backup and restore.
1. Perform "Data backup" in ATracker from the device you want to export data. This function can be found in the "..." tab. It will send you an email with the database backup.
2. Open the email on the device to which you want to import data and tap the attachment named "backup.ATracker," then select "ATracker" PRO) to import the database. It is recommended to use the Apple Official email app or AirDrop function. Some third-party app does not support data import into ATracker.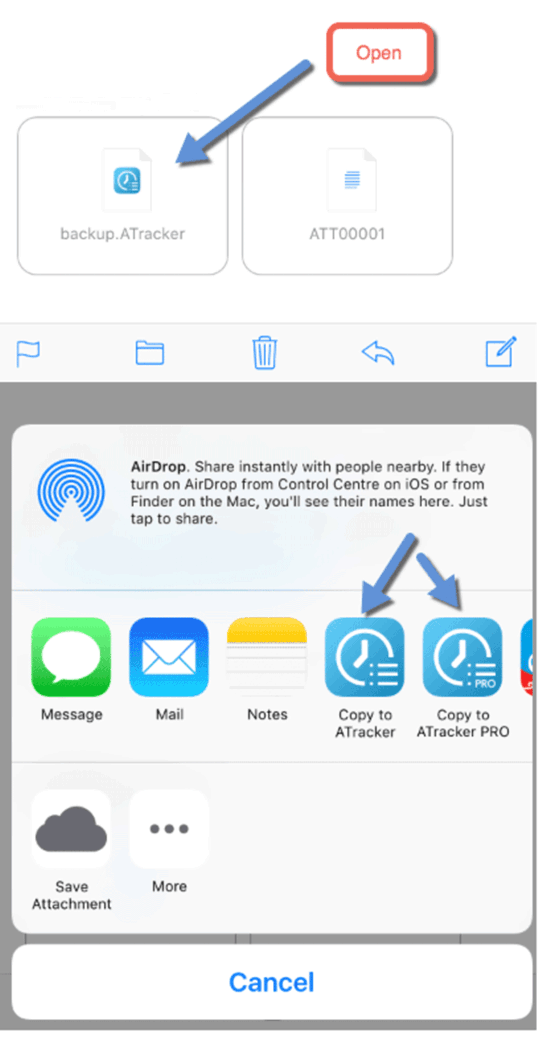 3. It will open ATracker and ask whether you want to import data. Choose yes.
4. Now, the data is imported.
To keep data consistent, if you have Dropbox Sync enabled in ATracker, you must disable Dropbox Sync on all of your devices using ATracker and choose the option to delete server data when you disable it. Or manually remove Dropbox/Apps/ATracker/MainStore.v2 or Dropbox/Apps/ATrackerPRO/MainStore.v2 folder.
If Web Sync is enabled, data backup/restore is not recommended, as all data are stored on the server. The user needs to log off from web sync to performance data import, and when the user logs in back, the old data will be downloaded to the local device again.