To set the default template for the page, users tap "Change Template for Current Page" to change the current page's template to the desired template.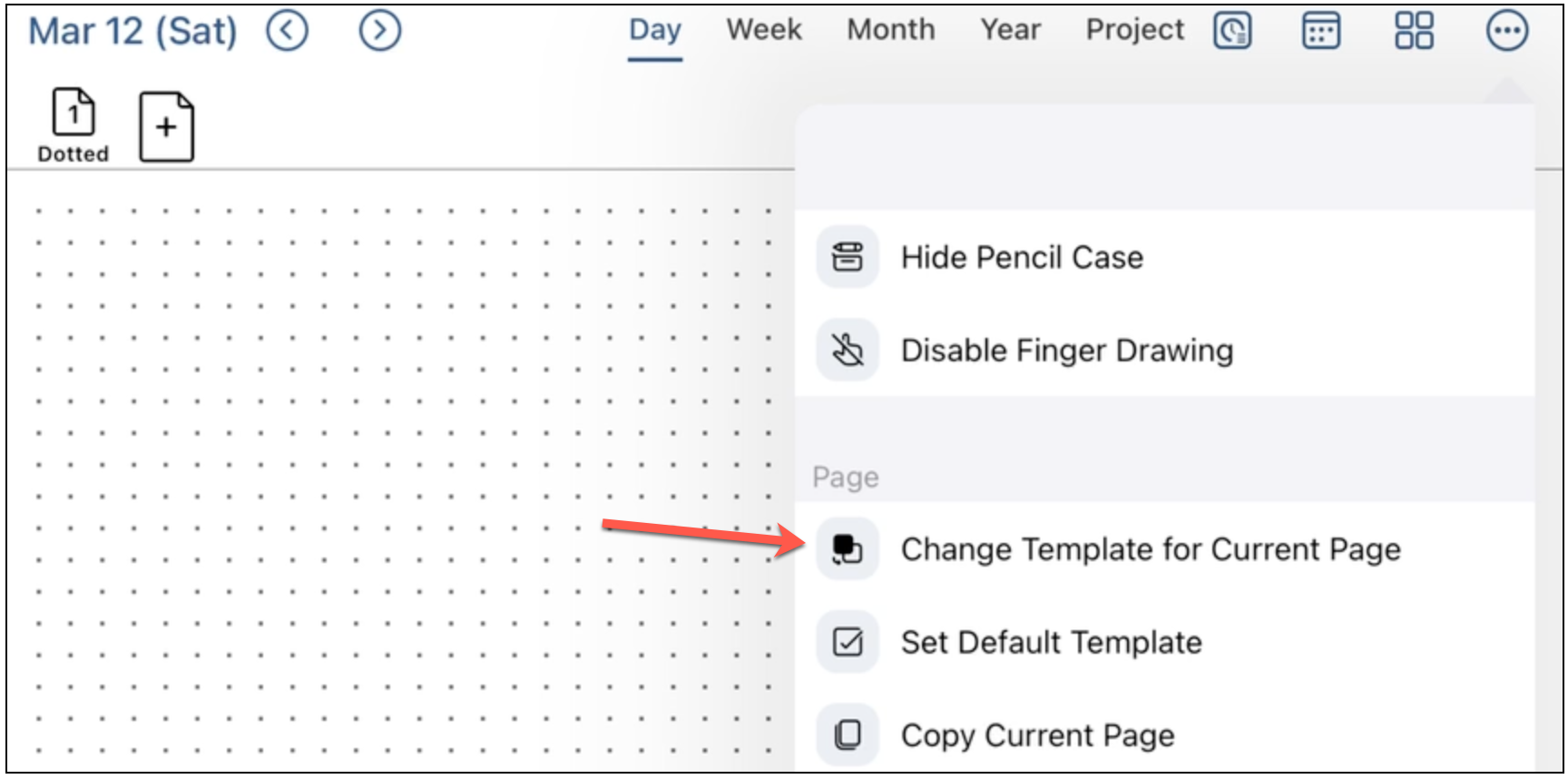 After selecting the desired template, users tap the top right setting button and then tap the "Set Default Template" button.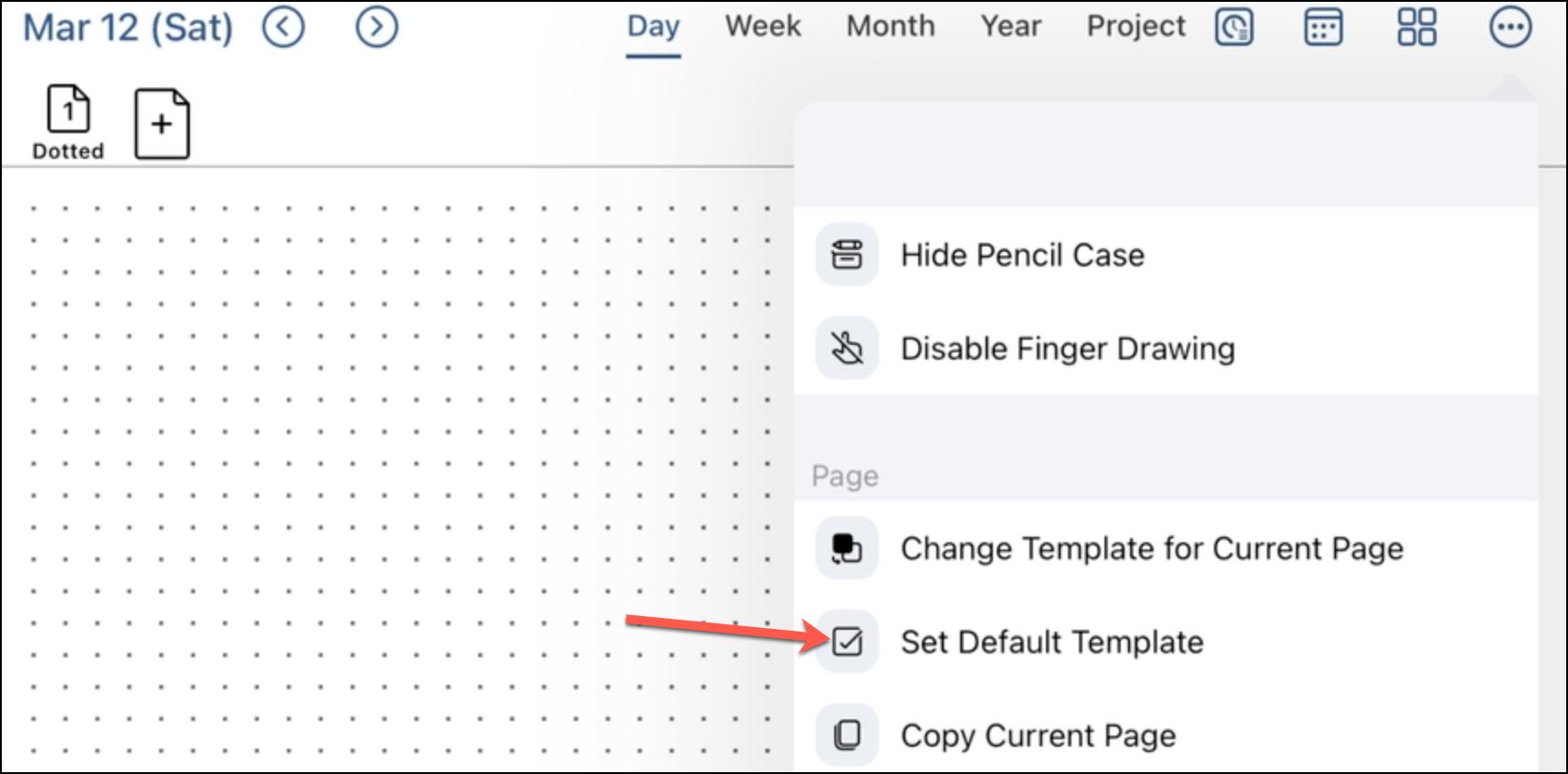 After configuring the default template, it will be used for the page type (Day / Week / Month / Year / Project) and the orientation (portrait/landscape) combination.
It will only be applied to new pages. If users have created pages for some days in the future, it will not apply the default template to them. Users need to change the page template manually for those pages.
When a user opens the template list, AJournal will show which template is selected for Day / Week / Month / Year / Project, as,