To change the template, please tap the admin button on the top right and then the "Change Template for Current Page" button.

Templates are filtered by system/user template, page orientation, and theme color (system template only); please select the one matching your current device orientation.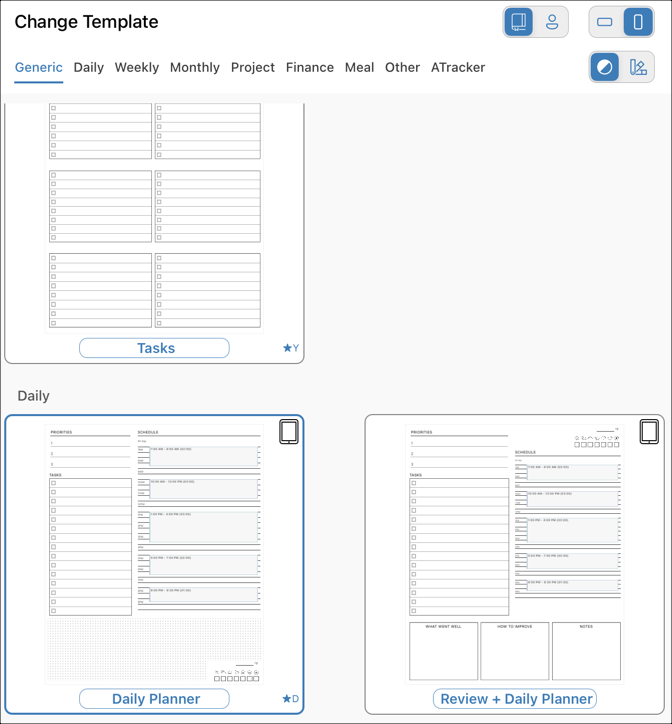 If the user has selected a template that does not match the page orientation, it will show warning text as
If a template with the wrong orientation is applied, AJournal will show this icon.

At the bottom right.