We have introduced a new "Compact" view for task list on "Today" tab.
It shows more tasks on screen and is very useful if you have a lot of tasks. Compact mode can be enabled by tapping the top-left setting button.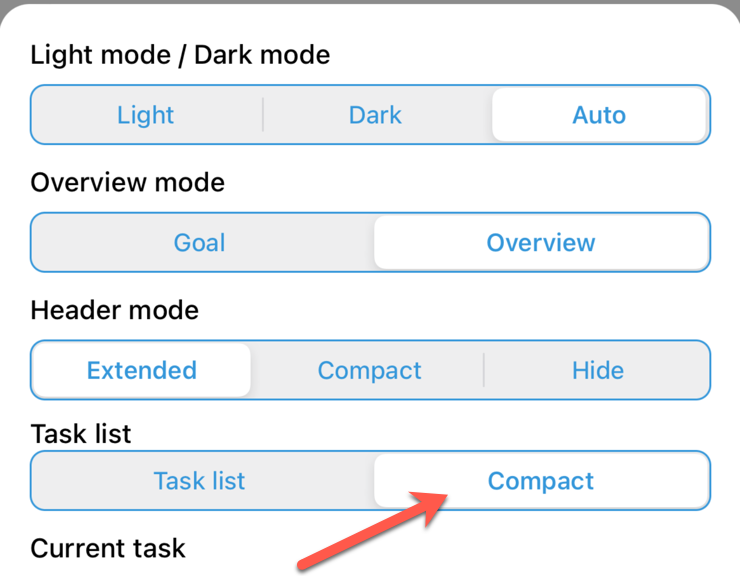 In the compact mode, it will show task in 3 columns for iPhone and 3-6 columns for iPad depends on the layout.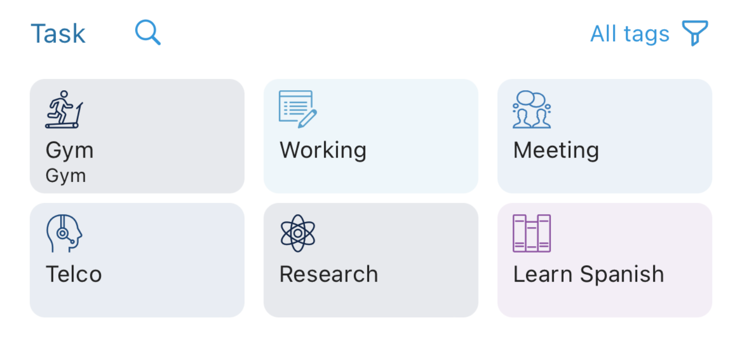 As in "Task list" mode, you can also swipe the item left or right to show the shortcut.