Users can customize the info shown in the header section.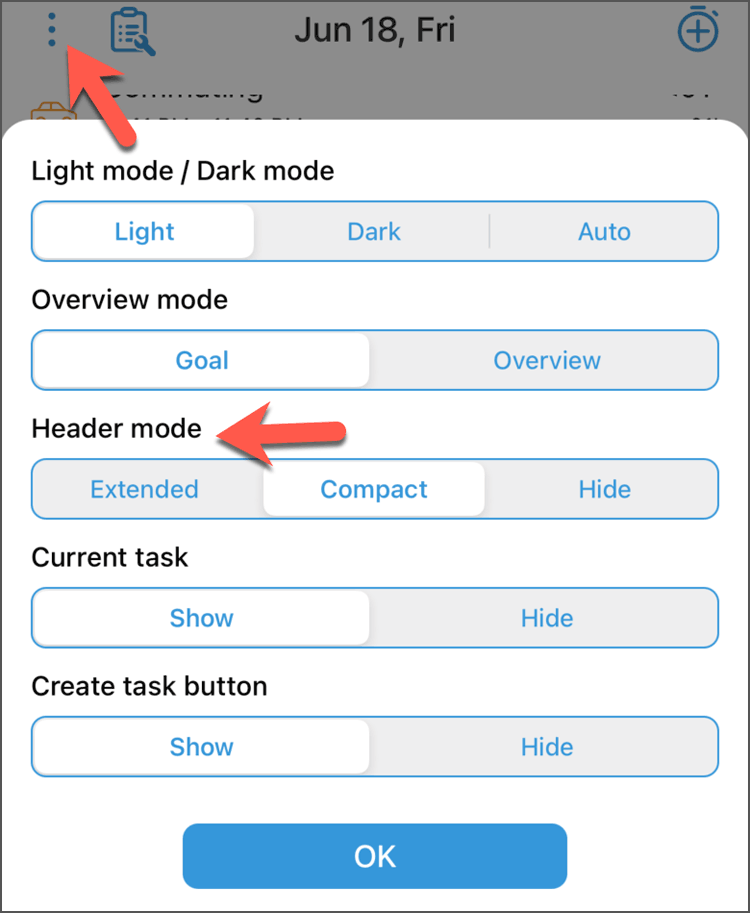 Overview mode: Show text description, overview / Goal, and current running task today.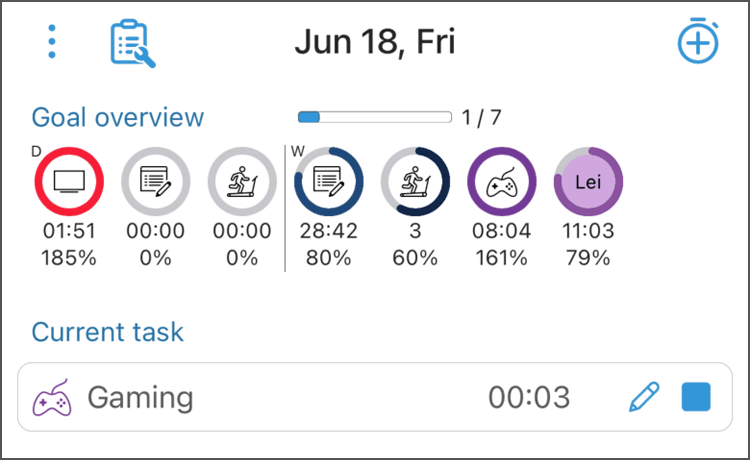 Compact mode: Show today's overview / Goal and current running task.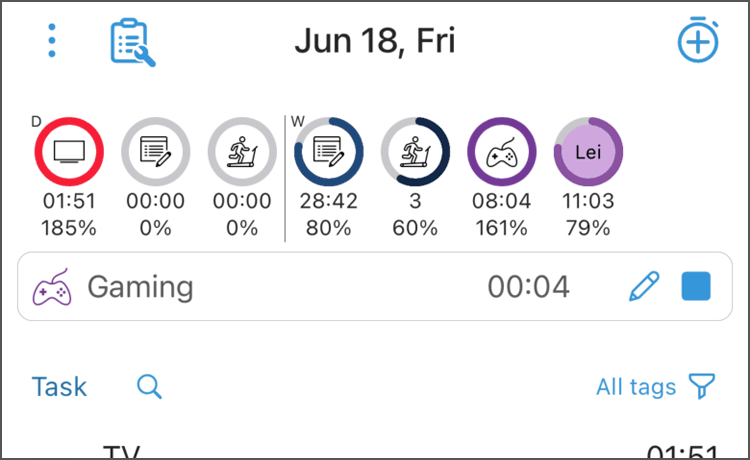 Hide mode: Hide the header section to allow the user to see more tasks.
By the way, the user can hide the currently running task for overview and compact mode.