To export data for bar chart, please tap this button.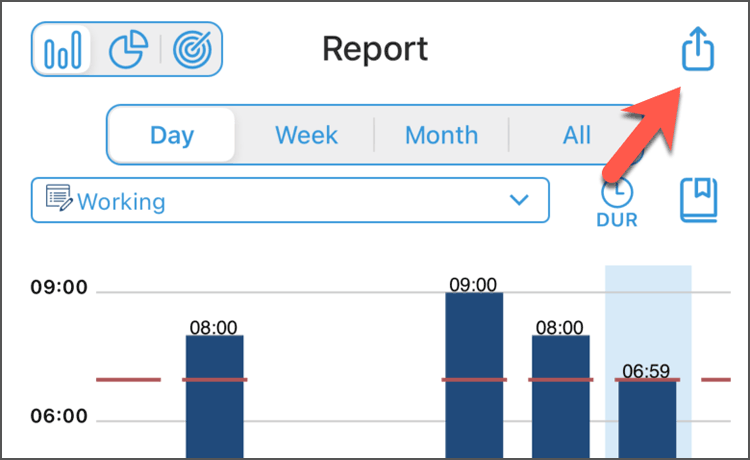 User can choose different methods to export data. On iOS, it supports Airdrop, printing, save data to "Files" app and emailing. On Android, it depends on the application user has installed.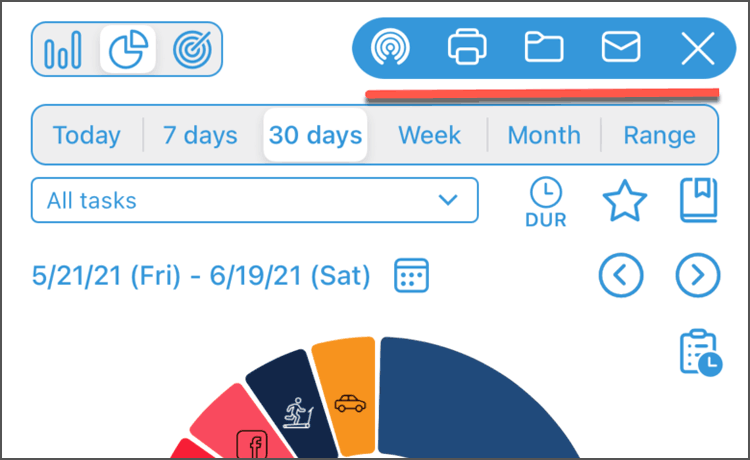 User must have email configured with either iOS mail setup or Android mail setup to use the email function.