Note – The difference between "Tasks" and "Task Entry" is:
– Tasks are the things you want to track, like TV viewing or your Commute time.
– Task entry is the time recorded for one task. For example, watching TV between 8 PM and 9 PM is a task entry.
To create a task entry manually, tap the button on the top right of the "Today" tab.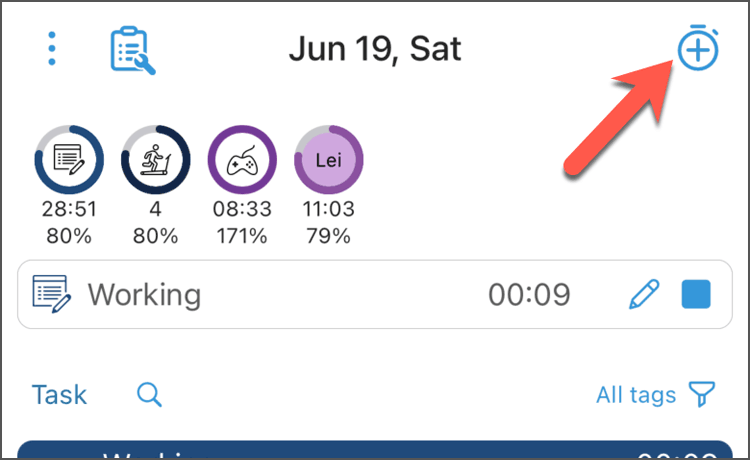 You could also manually create task entries by tapping the button on the top right of the "Calendar" and "History" tabs.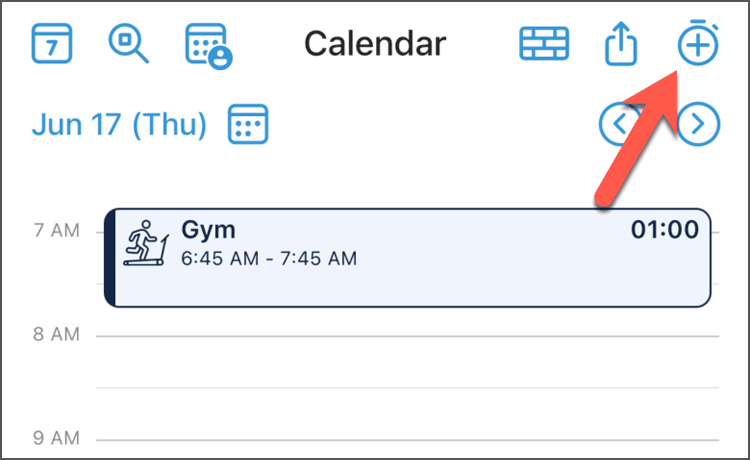 Select the task name and enter the task entry start time. Tap "Done" to save the entry.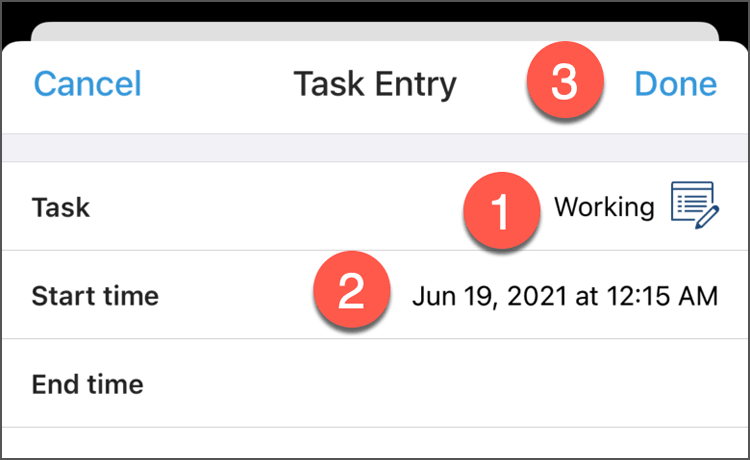 If you enter an entry finished already, please go ahead and enter either the end time or the duration.
You can also swipe left the task entry on the "Today" tab to add a new task entry.