To filter tasks by tag, tap the top left "Filter" button. This button will only be shown if there is at least one task with tag assigned.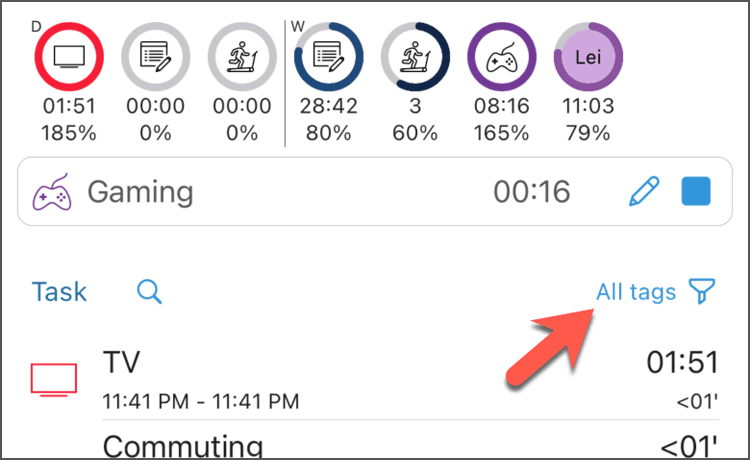 Only tag which has been assigned to active task will be shown in the list.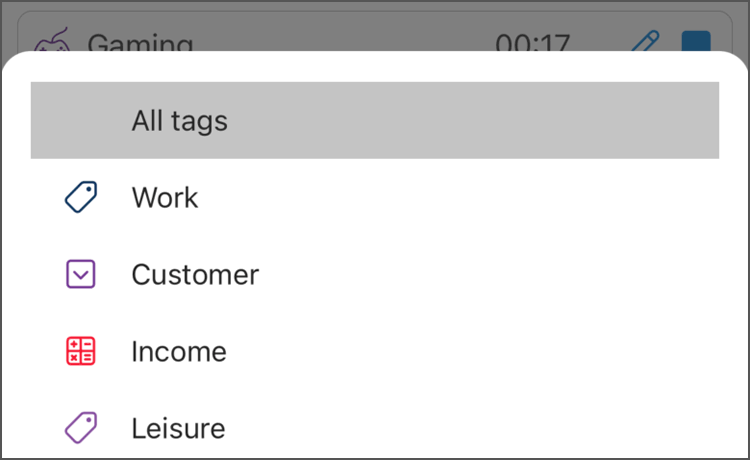 Tap the tag to set filter. After setting the filter, the filter name will be displayed above the filter button.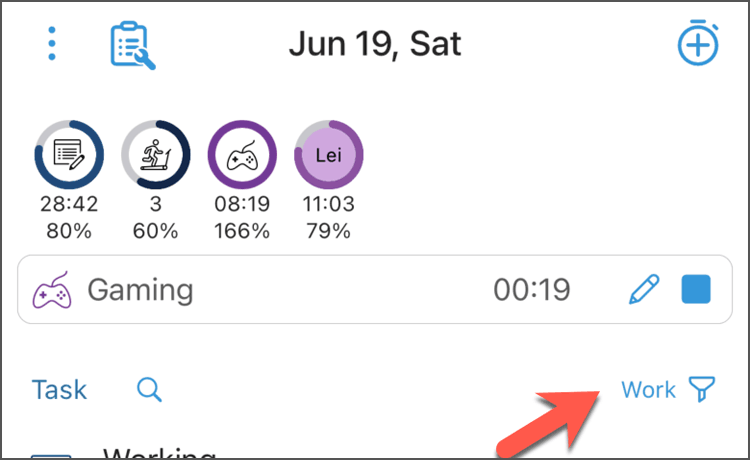 User can clear the filter condition by selecting "All" on the top of the tag list. User can also select "No tag assigned" to show all tasks which do not have any tag assigned.