Category provides a simple way to aggregate statistics of related tasks. For instance, we can have two tasks Math and Geography that both belong to category Study. So in statistics, you can choose to show that you studied each subject for one hour yesterday. Or you can choose to see two hours you spent in Study.
Please tap this button in task list to switch between task admin and category admin. In category admin, you can tap the "+" to create category, tap existing category row to edit then, and tap the sort button to reorder the categories.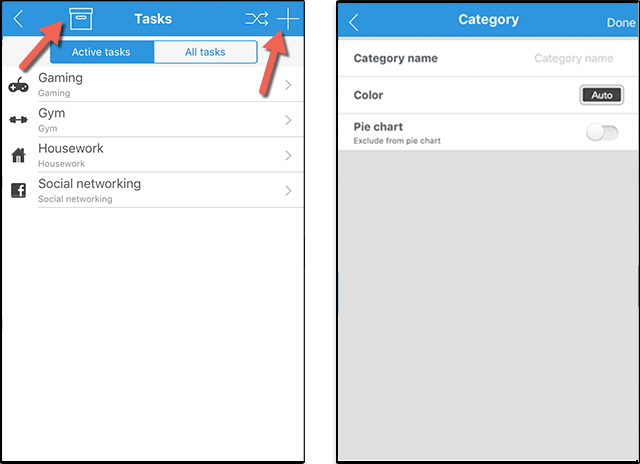 To assign category to a task, choose Category in task editing window.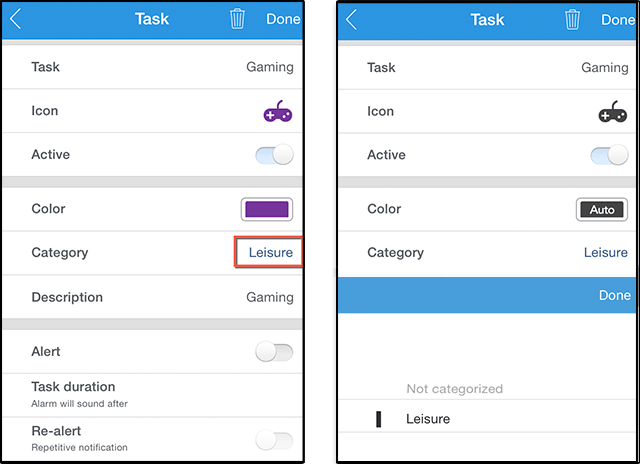 You could also edit or remove existing categories.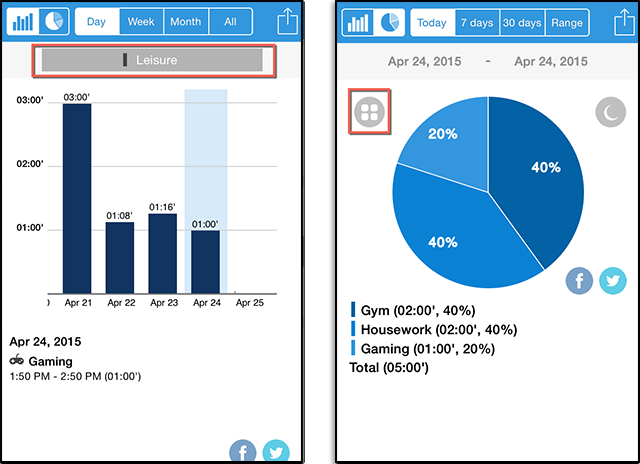 Now you can choose to show bar chart for a category. Also in pie chart, you can toggle the Category button to show time spending by task or by category. In piechart, after aggregate the data on category, you can tap the category (piechart slice) to expand, it will then show all entries in that category. You can tap anywhere in the piechart area to go back to the aggregated view.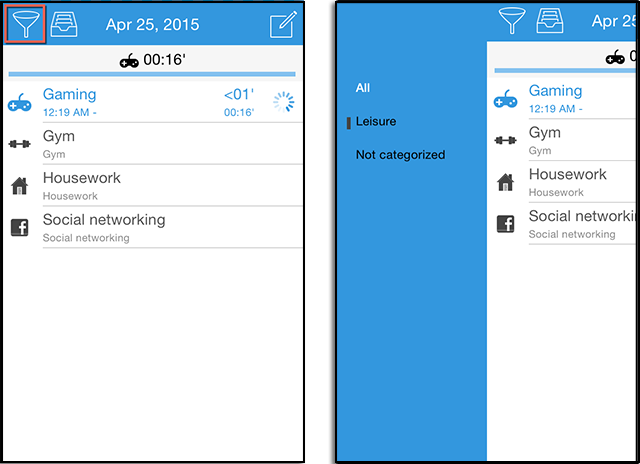 You can also use the "Filter" button on the "Today" Tab to enable the filtering and show tasks from specific category only.