Daily backup can only be enabled when the Dropbox sync is enabled, as it need to access some server storage to store the backup.
On Dropbox server, it keeps around 30 days of backup for each device and it is in folder Dropbox/Apps/ATracker/Documents or Dropbox/Apps/ATrackerPRO/Documents
The file has the date in the file name. E.g. "Backup_iPhone 6 plus_24.ATracker" means it is a backup from device "iPhone 6 plus" and it is taken on 24th.
To restore the backup, just send the file to yourself or drop it via airdrop and open it in ATracker / ATracker PRO and follow the guide. It is recommended to use Apple Official email app or airDrop function in Dropbox. Some third party app does not support data import into ATracker.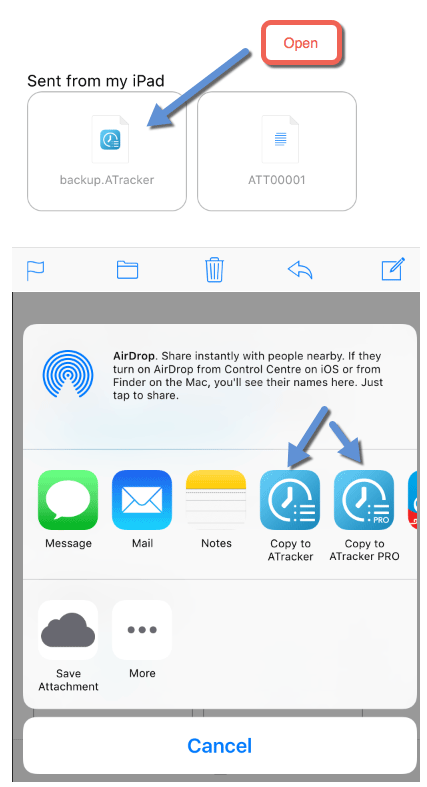 In order to keep data consistence, you must disable Dropbox Sync on all of your devices using ATracker and choose option delete server data when you disable. Or manually remove Dropbox/Apps/ATracker/MainStore.v2 or Dropbox/Apps/ATrackerPRO/MainStore.v2 folder.