Note – The difference between "Tasks" and "Task Entry" is:
– Tasks are the things you want to track like TV viewing or your Commute time.
– Task entry is the time recorded for one task. For example, watching TV between 8PM and 9PM is a task entry.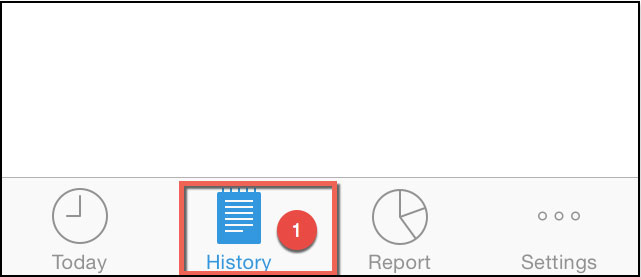 To modify an existing task entry, go to "History" tab, either list or calendar mode.


Browse to desired date and locate the task entry you want to modify, tap the entry to bring up the edit window and then you can modify entry data.