Note – The difference between "Tasks" and "Task Entry" is:
– Tasks are the things you want to track like TV viewing or your Commute time.
– Task entry is the time recorded for one task. For example, watching TV between 8PM and 9PM is a task entry.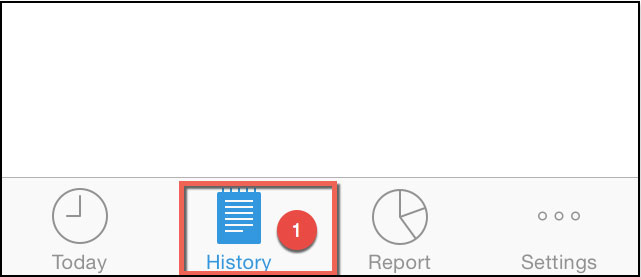 To modify an existing task entry, go to "History" tab.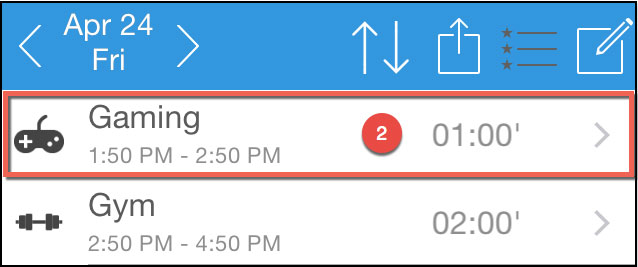 Browse to desired date and locate the task entry you want to modify (mark 2 or 3), tap the entry to bring up the edit window and then you can modify entry data.